What is Polartec? What is the difference between the different types of Polartec?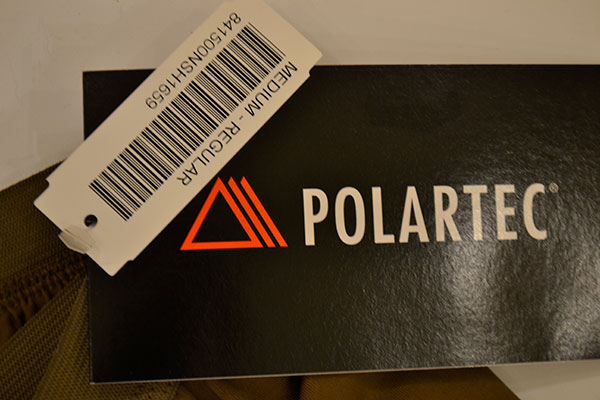 Polartec is a special company brand of thermal clothing made from advanced textiles. Their fabrics are designed for the sole purpose of keeping people warm during cold outdoor environmental conditions. The best part is their fabric is lightweight, so you won't even feel like you're wearing much clothing at all. But at the same time, you can walk around outside in low temperatures and feel protected from the cold. There are many Polartec fabric choices for you to choose from such as t-shirts, long underwear, pants and more. All Polartec clothing is easy to care for and do not hardly stain.
Polartec has gone beyond just dealing with thermal fabric insulation. They also design fabrics for wind protection, repelling water and flame resistance. Their Windbloc textiles are designed to make heavy wind conditions more comfortable for those that wear the fabric. Windbloc will block the power of the wind by reducing its impact on your body. So if you are in the middle of a thunderstorm, you will still be able to stay warm and comfortable when heavy winds are blowing in your direction. You could also mix this fabric with the Power Dry textiles. Power Dry is specifically designed to repel water, such as rain water from nasty weather. If you were to wear this as outerwear then you will reduce your chances of getting soaked during these rainy conditions as well.
Perhaps one of Polartec's most impressive lines of textiles is the one that pertains to flame resistance. The Thermal FR, for example, is one of their fabrics that provide comfortable insulation in areas where there is intense heat. So if you are a firefighter or work in hot environmental conditions then you should definitely consider getting the Thermal FR, Power Dry FR or any of the other flame resistance clothing from Polartec. The best part is they are still lightweight, so you can wear them underneath your normal clothes and not even notice.
Polartec is one of the best textile manufacturers in the country. This is the reason why the U.S. military contracts with Polartec to design the fabric for their soldiers' clothing. As a consumer, you can just go to polartec.com and see for yourself what they are all about. If you are interested in purchasing their clothing, you will see links to all of their clothing retail partners that are authorized to sell their fabric brand such as L.L. Bean, Lowe Alpine and BTC Group.