Low cost steps for preparedness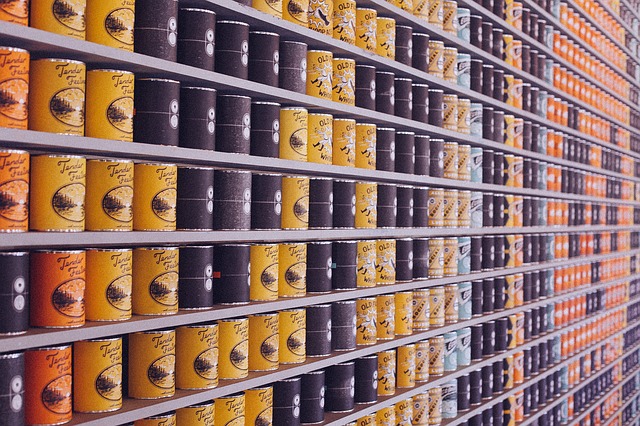 When it comes to preparedness for an emergency or bad situation then there are low cost steps that you can take in order to ensure your survival. Firstly, you will need to prepare by stocking up on food and water because you won't be able to survive any situation without them. Some common low cost foods that you can store for a long time include ramen noodles, macaroni and cheese, canned chili, canned vegetables, and peanut butter. Pretty much anything canned will be cheap and easy to preserve for years. As for water, all you need to purchase are water purification tablets. You could purchase bottled water, but that would actually be a waste of money. Just take a bunch of empty bottles that you already have and fill them up with tap water. Store the water along with your canned foods and water purification tablets. When disaster strikes then put the tablets in the water to clean out the germs and bacteria that may be in there.
Next you should go to your local thrift store, like Goodwill, and stock up on cheap clothes. Since you won't have a vast supply of water, then you won't be able to wash your dirty clothes. So you need extra clothes to change into in an emergency situation. You should also look for medical kits, duct tape, hand tools or any other necessities as well. If you can't find any at the thrift store then try shopping on eBay for some of these necessities. After that, you'll need to focus on how you'll generate a source of heat. The easiest way to do this is by purchasing an assortment of lighters at your local dollar store. You can usually purchase eight disposable lighters for just a buck or two. Either that, or purchase a box of matches because they are also cheap and will last you a long time. These lighters could help you start fires to keep warm or even cook food in a survival situation.
Finally, you'll want to invest in a low cost tent. If your situation puts you outside in the wilderness then a tent will help you sleep better at night. It will keep out the bugs and it will also reduce the impact of wind or rain hitting you while you are trying to sleep. You can find cheap $20 tents on Amazon.com or go to a local garage sale because you are bound to find one there.
Read also: Survival and Preparedness Gear, Food, Tools, Kits, Knives (List)