Using solar energy for survival – chargers, water heating etc.
There will be a time in the near future when fossil fuels won't be so readily available anymore. Either that or you may be in a location that doesn't have access to the modern conveniences of coal powered electricity and fossil fuels. Did you know that there are over 400 million people in India who do not have electricity of any kind because it is too expensive for them? Between this and the low supply of fossil fuels, people will need to switch to an alternative energy source or face the consequences.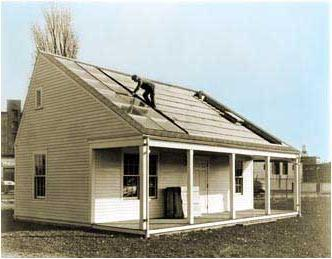 Solar energy technology is the perfect way for poor people and survivalists to obtain a free power supply. Solar energy panels absorb the UV rays from the sun and turn them into usable energy to work appliances, such as battery chargers and water heaters. If you go on the internet you can find many stores that specialize in selling solar panel products. You can find ovens, cell phone chargers, stoves, lanterns, LED flashlights and outdoor water heaters. The one thing all of these solar products have in common is they use solar panels to absorb the sun's energy. On the upside, the solar energy that is captured during the day can be stored in the device. That way you can use them at nighttime without requiring the sunlight to activate them.
At the moment, solar energy technology is still very limited in the amount of energy it can actually store. It may be able to charge your cell phone or turn on the lights in a room, but it will take a lot more energy to sustain the power needs of a modern day house. Between television, air conditioners, and computers, these all would require more energy than current solar panels can absorb. However, as a survivalist you won't be concerned about these conveniences. As long as you can heat up your water and charge your cell phone or laptop batteries, then you will be fine. Just remember to position your solar panels just right in order to absorb as much energy as possible. Generally, those who live in the northern hemisphere should point their panels south and those who live in the southern hemisphere should point their panels north. If you are trying to power your home by putting solar panels on the roof, then you may have a problem if your roof faces east or west. In these cases, you should install the panels on your lawn separately and then connect them to the power grid of your home. Then you can survive on solar energy completely as long as you use simple appliances and small electronics.