Preppers Must Have List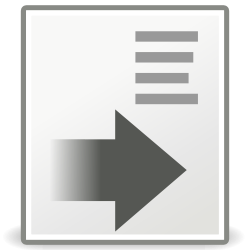 Before getting started, you must consider the amount of supplies needed for a specific time and then consider what happens when you run out of supplies. There are no guarantees and what you thought would only be a week may turn into several weeks or even longer and you find yourself running out of supplies. The must have list for anyone preparing for any type of situation must include the tools and materials to develop alternative sources of food and water.
Additionally, once you have calculated how much food and water you need and for how long assume your calculations are wrong. Friends, neighbors and strangers along with possible damage to your structure and supplies will have an impact on how long they last, thus your calculations are wrong. This emphasizes the fact that you need more than just food and water you must have the means to produce more.
1. You must have the ability to grow your own food for a prolonged crisis. This means you should be gathering seeds and materials needed to raise food in any environment to include one where the soil is contaminated. Foods can be raised without soil by using hydroponic methods.
2. You will need to the materials, tools and skill to preserve any foods you can acquire, by either canning, pickling, smoking, salt curing or drying.
3. Have the tools to take care of a garden
4. Materials to construct a greenhouse such as plastic or Plexiglas, and the frame work either PVC or wood.
5. You will need the tools for hunting such as long bows, firearms and cross bows along with trapping supplies.
6. You will need an energy source such as wood, coal or wood/vegetation pellets.
7. You need personal protection along with an evacuation plan if your area turns hostile and the most reliable protection is a firearm but do not limit yourself to just one type. You will have to consider the area you will be protecting when choosing a weapon. People in urban areas will have to choose differently than someone in a rural environment.
The list could be endless, but keep in mind you cannot possibly stockpile enough food and water to last you essentially your entire lifetime, so you will need a reliable and renewable food source you control. You will need the knowledge, skills, tools and materials to construct and repair your shelter, make tools, and essentialy start over if there is a total collapse of the financial and manufacturing sectors.
In addition to what you need to survive, you will need items for barter. Even if you do not drink alcohol or use tobacco products, you should have an adequate supply to trade for items you may need such as specific medical supplies. It is not recommended you trade ammunition or weapons, and only trade medical supplies if you have more than enough for you and your family's use. You must always consider your family's welfare first when it comes to bartering.
Recommended Items
Maxpedition Falcon-II Backpack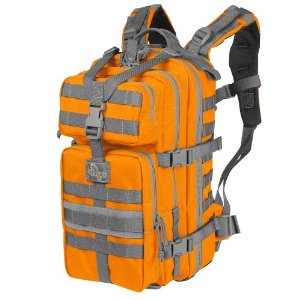 Emergency Shelter Tent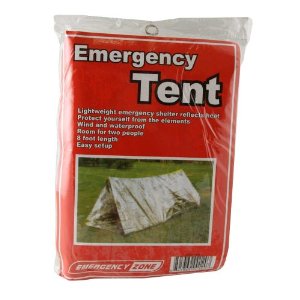 Emergency Blankets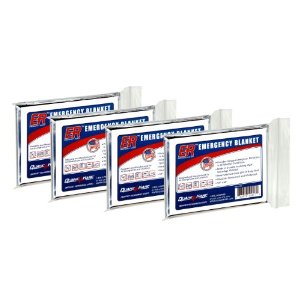 MTM Survivor Dry Box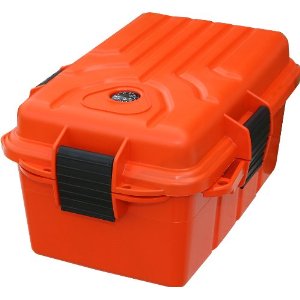 Coleman Stove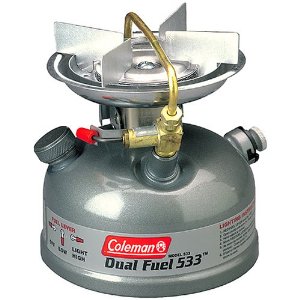 Coleman Heater
Emergency Drinking Water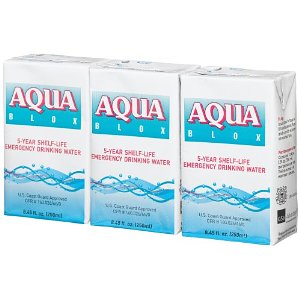 Water Purification Tablets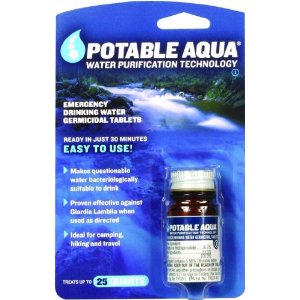 Fresh Bath Body Wipes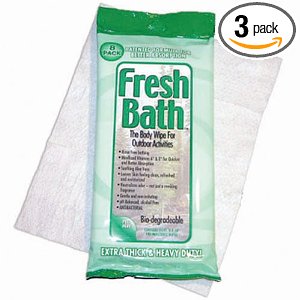 Fenix Flashlight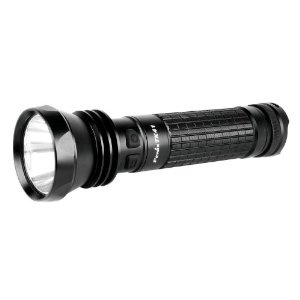 Dust Masks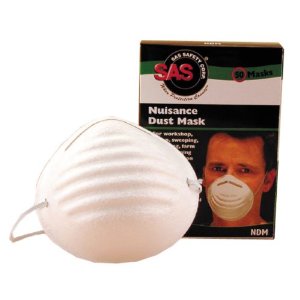 Champion Power Generator