Emergency thermal (space) blanket and how/when to use it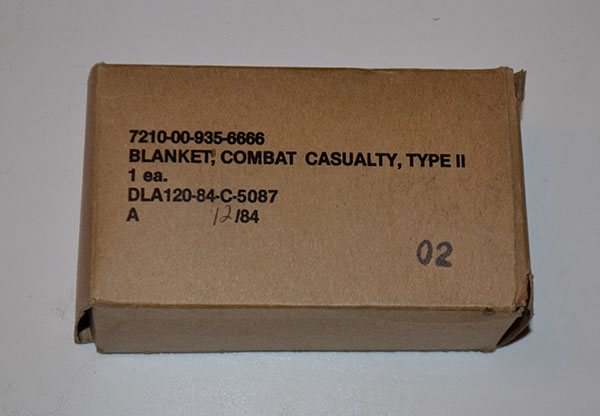 The emergency thermal blanket has many names. The most popular nickname is the space blanket because it was developed by NASA to protect astronauts from rough space environments and temperatures. More importantly, these blankets are resistant to the ultraviolet radiation from the sun. They are made out of a material called silver mylar. This material is made up of a plastic called polyimide, which is heat resistant and coated with a special metallic reflecting material to drive away radiation. Since outer space gives astronauts zero protection from sunrays because there is no atmosphere, the emergency thermal blanket is their only protection. The silver mylar material is built into their space suits, and was even built into the lunar modules of the Apollo era.
One side of the military thermal blanket is green: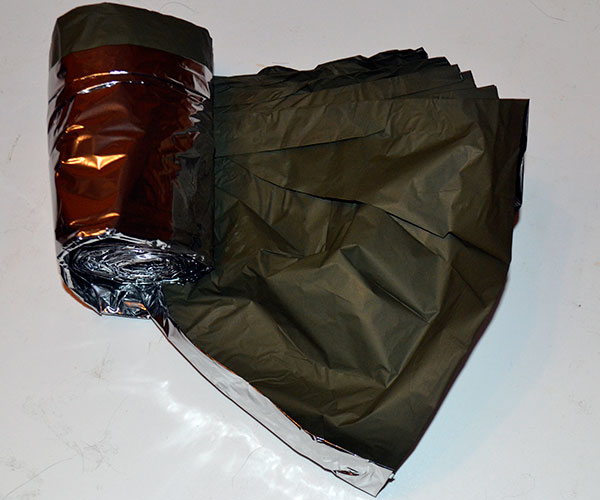 In modern times, space blankets have expanded beyond astronomical use. Now they are a popular consumer item generally found in first aid and emergency survival kits. The number one use for it is to protect yourself from the cold if you are stranded outside. Despite the thinness of the silver mylar, it can actually keep a person very warm when completely wrapped around their body. It does this by preventing your body from losing heat due to the cold. Space blankets also offer protection against water and wind as well. For example, if you were outside during a thunderstorm with heavy winds and rain, you would barely feel any impact from the wind on your skin if you were wrapped in a space blanket. As for the rain, none of your clothes underneath the blanket would get wet. This will come in very handy if you are stranded in the woods and want to prevent yourself from catching pneumonia during a heavy rainstorm. Plus if you have ever watched a marathon runner finish a race outside in cold weather, you will likely find somebody giving them a space blanket as soon as they are done. This is a safety precaution to prevent the runner from getting hypothermia.
In pop culture, space blankets and silver mylar have often been associated with aliens and extraterrestrial life. Some claim that aliens were the inventors of the material and that it was discovered by military intelligence after the UFO Roswell crash of 1947. Some may believe this while others will claim it to be science fiction. One thing is for sure, silver mylar is definitely a very unique material that is light weight and easy to use in an emergency situation outdoors.