Coronavirus (COVID-19) Preparedness Medicine Supplies 2020 Recommendations
Wash hands often!
Don't touch your face!
Avoid crowds, especially in poorly ventilated spaces.
Stay at home if possible!
Medicine supplies could be the one thing that saves your life in a survival situation. You can typically buy first aid medical kits that contain an assortment of all the essential medical supplies that will keep you healthy in a bad situation. However, you can still go out and make your own medical kit that is more appropriate towards your specific needs. But first, gather up all of the supplies that are usually needed in a bad situation. For starters, you will want to store antibacterial soap, adhesive bandages, Ace bandages, antiseptic wipe packets, aspirin packets, CPR masks, non-latex gloves, scalpels, reusable hot and cold packs, thermometer, flashlight, safety pins, skin stapler, tweezers and scissors. You should also have a vast supply of water on hand, so hopefully you have stored away jugs of water for emergencies.
All of these supplies should help you out in unfortunate situations where you end up cutting yourself or endure aches and pains in your muscles. Obviously, you are not going to be able to perform surgery or something more extensive on yourself or someone else in your party. But these basic medical supplies will keep you healthy for a long time while decreasing your chances of getting an infection in the process. Most people should already know how to use these supplies. You don't have to be a rocket scientist or a medical doctor to figure them out. But if you feel like you aren't confident in using these supplies then purchase a medical kit because they come with an instruction manual that teaches you how to use them.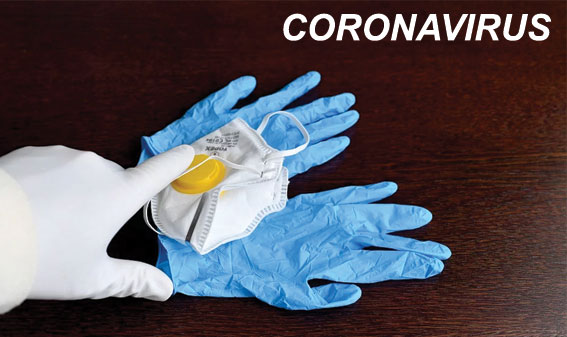 Coronavirus (COVID-19) Preparedness and Medicine Supplies 2020 Recommendations:
1. N95-Stnadard Safety Mask (other masks are not effective against viruses) – Check price on Amazon
2. Alcohol Based Hand sanitizers – Check prices on Amazon
3. Nitrile Gloves – Check prices on Amazon
4. Hand soap – Check prices on Amazon
Don't forget about food storage.
If you are someone with existing health problems then you may have to add to the list of medical supplies in order to fulfill your own health needs. Perhaps you take a unique type of prescription medication or have some medical routine that you go through everyday to sustain your health. Whatever the case may be, you need to pack the right kind of supplies to support this routine. Now you probably won't be able to pack away prescription medication, but any over-the-counter alternatives would be sufficed enough. Also, if you want to make your own medical kit then you could just convert a small briefcase into a medical kit. That way you can hold more supplies and are not subjected to the tiny size of the store brand medical kits. Just make sure you can store the briefcase somewhere that is easy to access in an emergency.
What is Coronavirus?
Coronaviruses are a large family of viruses which may cause illness in animals or humans. In humans, several coronaviruses are known to cause respiratory infections ranging from the common cold to more severe diseases such as Middle East Respiratory Syndrome (MERS) and Severe Acute Respiratory Syndrome (SARS). The most recently discovered coronavirus causes coronavirus disease COVID-19.
What is COVID-19?
COVID-19 is the infectious disease caused by the most recently discovered coronavirus. This new virus and disease were unknown before the outbreak began in Wuhan, China, in December 2019.
What are the symptoms of COVID-19?
The most common symptoms of COVID-19 are fever, tiredness, and dry cough. Some patients may have aches and pains, nasal congestion, runny nose, sore throat or diarrhea. These symptoms are usually mild and begin gradually. Some people become infected but don't develop any symptoms and don't feel unwell. Most people (about 80%) recover from the disease without needing special treatment. Around 1 out of every 6 people who gets COVID-19 becomes seriously ill and develops difficulty breathing. Older people, and those with underlying medical problems like high blood pressure, heart problems or diabetes, are more likely to develop serious illness. People with fever, cough and difficulty breathing should seek medical attention.
Information from World Health Organization